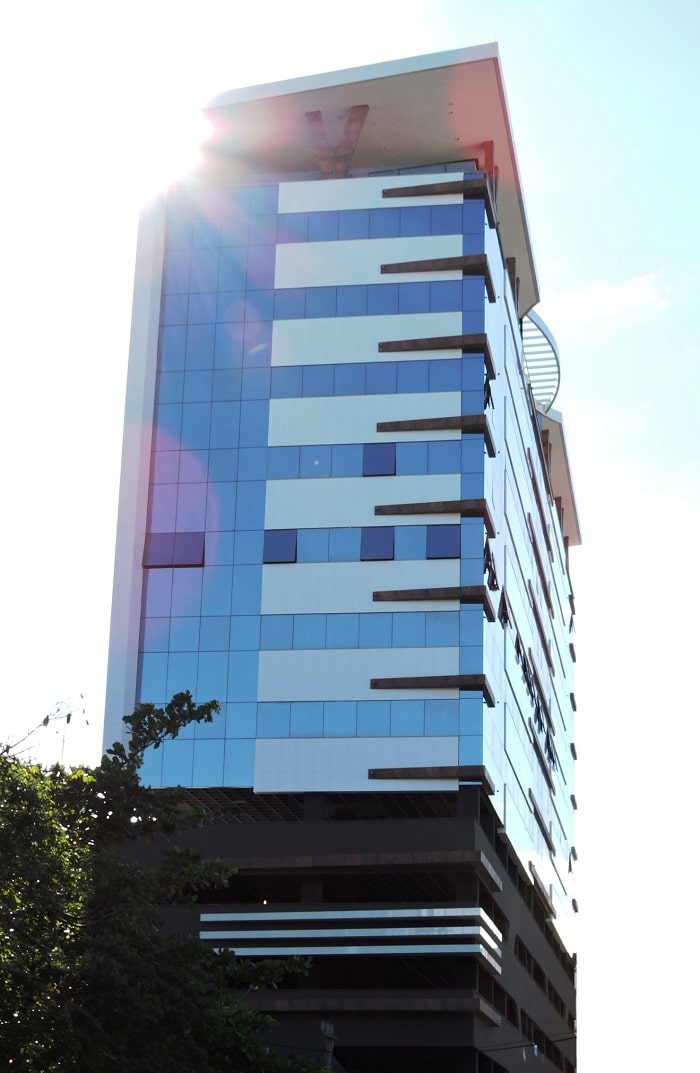 SEVEN BUSINESS CENTER IN TUBARÃO – BRASIL
EnduroShield has been applied to approximately 25000 m² (250000 ft²) of insulated, low–E glass on the recently completed Seven Business Centre in the state of Santa Caterina in Brazil. Tubarão is located between the mountains and the seaside and is becoming an important commerce center in one of the wealthiest states in Brazil.
The coating was applied to the glass for both protection during construction, and then the ongoing easy clean benefits which will last over 10 years. Vipel, one of the larger glass fabricators in southern Brazil, was the fabricator and glass supplier for the project. EnduroShield was applied by Vipel's certified staff in their factory.
Gabriel Leicand from EnduroShield's Brazilian distributor Abrasipia, highlights the importance of value add products like EnduroShield to glass fabricators, in a challenging market:
"In the current business environment in Brasil, being able to work with our glass partners so they can offer building owners a cost effective upgrade to projects is paramount. Having EnduroShield applied by the glass fabricator helped reduce glass costs during construction and its help the owner through reduced cleaning. Just as importantly it increases the revenue for our partner!"
*Independently tested and certified for durability to simulate a lifetime of 10 years on interior and exterior use by TÜV Rheinland, Germany
WORK WITH US
Want to collaborate with EnduroShield? For more information, reach out to our team.