Easy clean stainless steel appliances, taps and hardware
How to clean stainless steel to resist fingerprints, grease & stains
EnduroShield® is the solution for how to clean stainless steel. Stainless steel appliances and hardware are on trend for all styles of kitchens from country to contemporary, but it is one of the trickiest surfaces in your kitchen to keep clean, showing up fingerprints, water spots, streaks, and smears. EnduroShield is an ultra-thin transparent treatment that completely adheres to the surface and provides protection that will repel both water and oil based stains, perfect for helping to keep fingerprints, streaks and greasy build up at bay.  Show off your kitchen prowess while still keeping your appliances looking spotless with EnduroShield.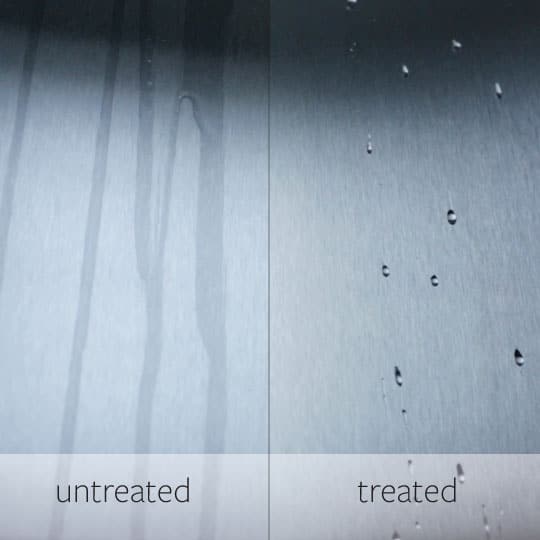 Exceptional benefits
◊ Makes cleaning a breeze
◊ Keeps fingerprints at bay
◊ Assists in reducing both corrosion and tea staining caused by chemicals and water
◊ Once only application lasts years
◊ Suitable for new & existing surfaces
◊ Eco friendly – no need for cleaning with harsh chemicals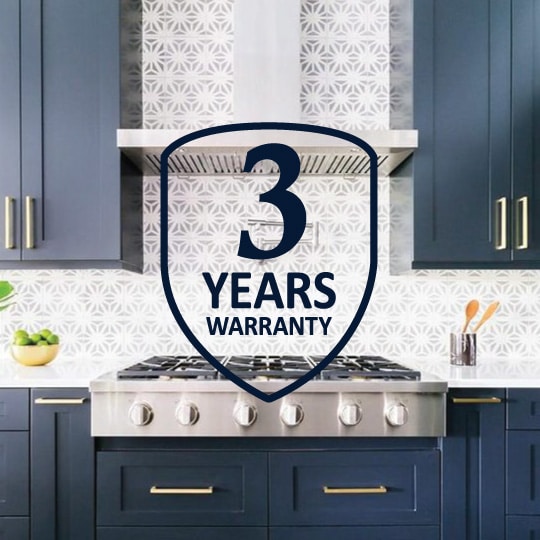 Warranty
Extensive testing has proven EnduroShield to be highly durable. Save time and money by protecting your investment with EnduroShield. A genuine 3-year limited warranty is provided for professional applications to new or existing stainless steel surfaces, however, this does not infer the coating will stop working after this period.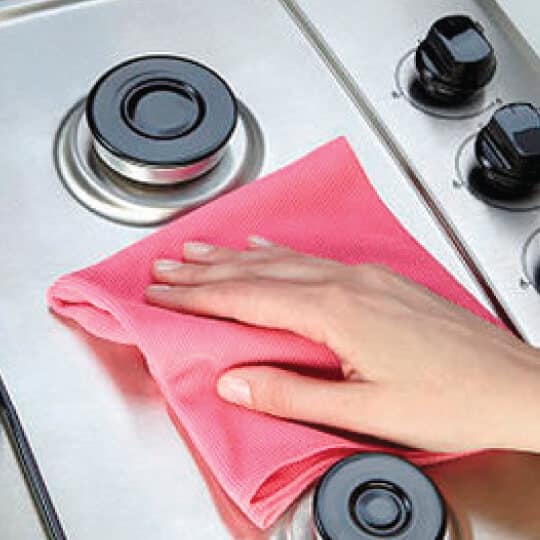 Applications
EnduroShield lasts for years on a single, inexpensive application.  The easy clean treatment is ideal for stainless steel appliances but can also be used on taps, hardware, sinks, and exterior stainless steel surfaces such as barbeques. EnduroShield is also suitable for all interior and exterior chrome fittings and is perfect for bathroom hardware. For more suitable surfaces click here.
GOT A QUESTION?
Our team would love to help you with any questions you may have.