Cruise ships take advantage of superior EnduroShield protection
A stain resistant coating like no other.
EnduroShield offers state-of-the-art protection that transforms glass and metal into an easy-clean, stain resistant substrate which is water and oil repellent. It can be applied by our certified applicators, your trained crew, or DIY. EnduroShield uses its extensive experience as the global leader in easy clean coatings for shower doors and automotive glass to offer an innovative solution for marine surfaces. The coating is relied on by many of the largest glass manufacturers worldwide.
"EnduroShield has performed like a champ for years on our Florida fishing boats. A quick wipe down is all we need after a trip."
Captain Karl Anderson
Editor, Sport Fishing Magazine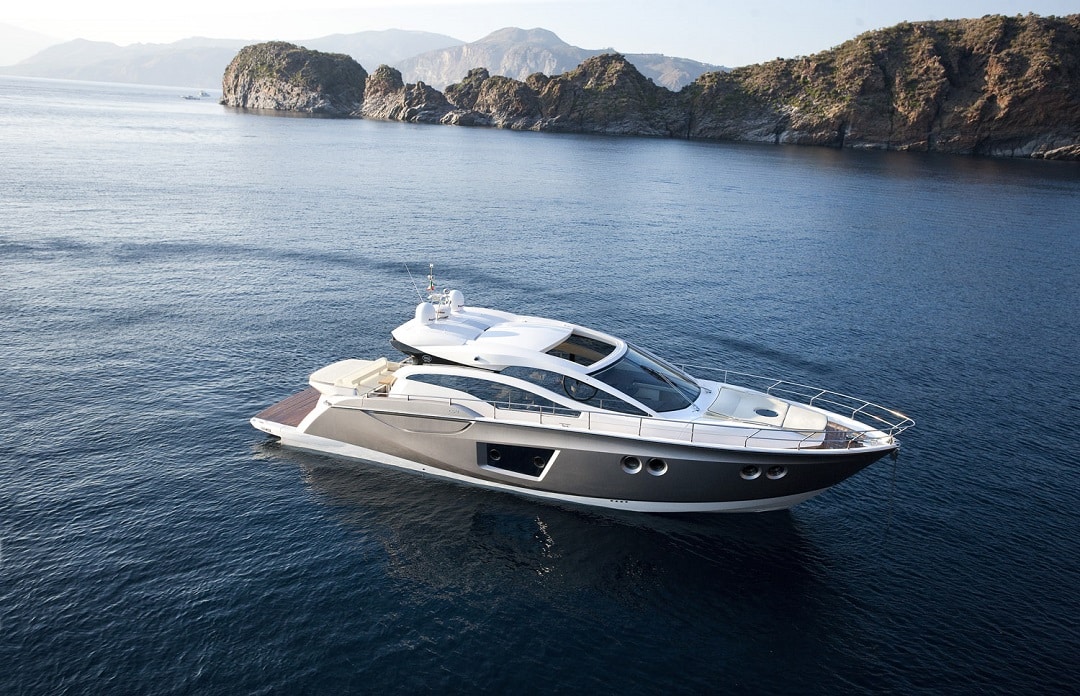 Improve passenger and crew experience
Maintenance in a marine environment can prove difficult due to the constant exposure to sea salt and contaminants. Microscopically, glass and stainless steel surfaces have hills and valleys that trap sea salt and dirt deposits. Over time these deposits can cause staining and etching, making cleaning progressively more frequent and difficult. Treating marine surfaces with EnduroShield helps to reduce staining and repel water, improving forward visibility in wet conditions.
Guard against salt & rust
Pilot Vessels – Australia
As visibility is paramount for pilot vessels, EnduroShield was chosen to restore and protect the fixed glass panels on each vessel. The captain of this pilot vessel reported that he felt much safer due to the dramatic increase in visibility through all of the windows.
Wicked Tuna – USA
National Geographic series Wicked Tuna's fishing trawlers required application of a competitor product up to 6 times a day to be effective. One single application of EnduroShield lasted 18 months+. EnduroShield improves forward visibility in wet conditions.
Glass surfaces
Sea salt is easily trapped in the microscopic hills and valleys of glass surfaces. Add moisture and these deposits can soak into the glass reducing visibility. Cleaning is made difficult and boat detailing may be required to restore clarity. EnduroShield uses state-of-the-art nanotechnology to transform glass into a high performance, ultra-long lasting water repellent surface. This non-stick invisible coating turns water into small beads which are easily swept away by wind, ensuring dramatically clearer vision in wet conditions. EnduroShield allows easy removal of dirt, bugs and bird droppings.
Cruise Ships - Worldwide
Major cruise lines such as Carnival Cruise Line, NYK, Cunard, and P&O Cruises have been utilizing EnduroShield's high-performance coating for real cost savings in freshwater wash down and a significant reduction in maintenance time. EnduroShield has been field tested to meet the market needs of liners looking for a durable, easy clean solution.
Sutherland Furniture - USA
Sutherland's marine grade stainless steel components are coated in-house with EnduroShield to ward off the potential for rust, making them resistant to tea staining, pitting, and corrosion. EnduroShield is extremely effective in prolonging and controlling the rapid return of corrosion and pitting to the surface.
Stainless steel surfaces
Stainless steel surfaces on boats are exposed to the harsh corrosive effects of salt water. Corrosion, tea staining and even rust can form as a result of constant exposure in salt water environments. Many acidic cleaners that are used to treat corrosion that develops on stainless steel can actually accelerate and increase the return rate. EnduroShield will eliminate the need to use those cleaners, and dramatically slow the corrosion process. EnduroShield can be purchased as an optional extra on your surfaces directly from the boat manufacturer or applied by our professional after market applicators.
GOT A QUESTION?
Our team would love to help you with any questions you may have.