Glass coating for railings & pool fencing – cuts cleaning time
EnduroShield® glass coating for railings is the leading choice for home owners and glass professionals. EnduroShield provides superior glass protection to cut cleaning time. Using state of the art nanotechnology, EnduroShield acts as a permanent* shield to seal the porosity of the glass, allowing contaminants such as salt, dirt and grime to reside on an easy to clean protective coating. The invisible glass coating for glass railings is both water and oil repellent, protecting against staining and etching. An ideal solution for indoor and outdoor glass railings and pool fencing.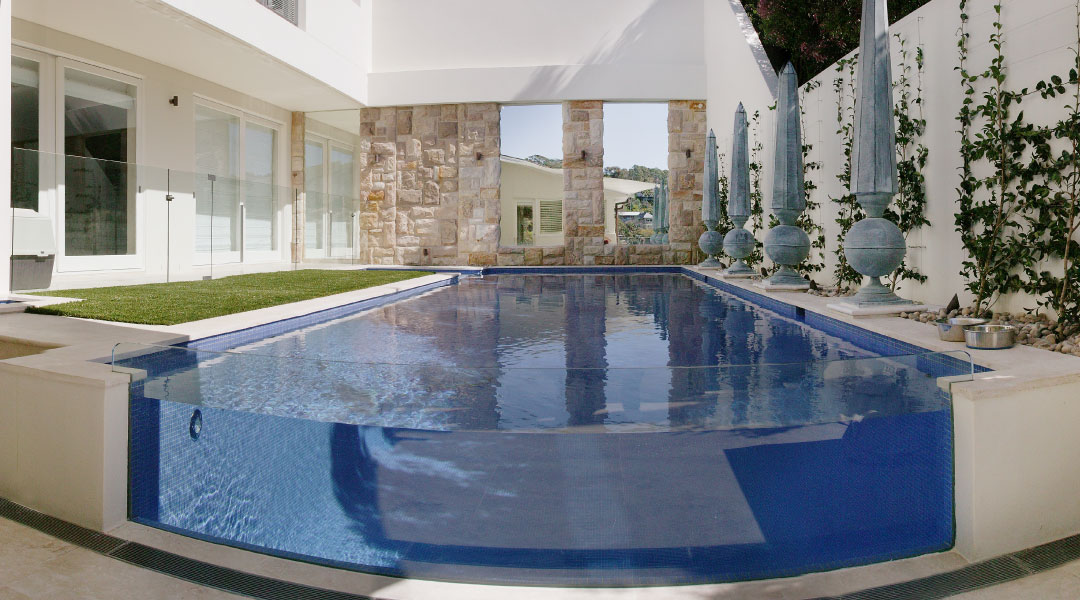 Glass coating for railings repels stains, salt & dirt
Protect your investment, save money on cleaners, and keep your glass looking new with minimal maintenance for years to come in just one simple application. EnduroShield's ultra-thin transparent treatment will repel both water and oil based stains. It is beneficial for helping to protect glass from staining and etching overtime caused from exposure to salt, dirt, and chlorine. Eliminating the need for expensive glass restoration or replacement of panels, cleaning glass railing and pool fencing is made easier using just warm soapy water or white vinegar with a microfiber cloth. For best results, hose down after each use, and squeegee the glass to remove water drops after cleaning. EnduroShield will help to keep glass looking cleaner for longer in between cleans!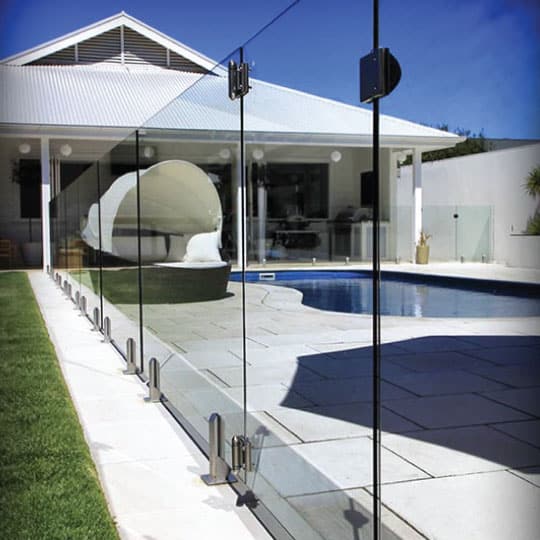 Exceptional benefits
◊ Glass stays cleaner for longer between cleans
◊ Repels both water & oil based stains
◊ Suitable for new & existing glass
◊ Superior protection against staining and etching from dirt, salt & chlorine
◊ Once only application & no revitilizer products required
◊ UV stable & eco friendly
Warranty
Extensive testing has proven EnduroShield to last beyond 10 years, enabling a genuine 10-year limited warranty* on all new glass surfaces when professionally applied with EnduroShield. A 5-year limited warranty is provided for application to existing glass surfaces when professionally applied. A 3-year limited warranty is provided with our do-it-yourself kits, however this does not mean the coating will stop working after this period. *Based on 10 years of simulated normal use and certified by TÜV Rheinland, Germany
How to order
EnduroShield can be applied by professional after market applicators to indoor and outdoor glass surfaces and comes complete with a 10-year limited warranty for new glass. This will ensure that your new glass is protected from the start and will be easy to clean for many years to come. Our easy to use DIY range is available online or from major retailers nationwide. DIY applications last beyond 3 years.
GOT A QUESTION?
Our team would love to help you with any questions you may have.