How to polish stainless steel railings and fittings
EnduroShield® is the solution for how to polish stainless steel railings and makes surfaces easy to clean. EnduroShield is a non-stick treatment that seals the surface, making cleaning and maintenance much easier. The treatment is completely invisible and does not change or alter the appearance of the surface. EnduroShield is both Hydrophobic (water repellent) and oleophobic (oil repellent), reducing rust, corrosion and tea staining that often forms in coastal environments.
Helps slow corrosion & tea staining
Stainless steel is a great way to accentuate the look of a balcony or fence. In wet and coastal environments even high quality 316 stainless will start to oxidize, tea stain, or rust, which significantly reduces the visual appeal of the surface. EnduroShield will help assist in reducing the corrosive effects of water, salt and chemicals. Often all that is needed to keep the surface clean is a wipe down with a microfiber cloth and warm soapy water.
Withstands harsh environments
The coaitng is optically clear, chemical resistant, pressure washable and UV stable. Field testing has been successfully carried out to determine that EnduroShield is effective in prolonging and controlling the return rate of corrosion to exterior stainless steel surfaces. Protect your investment, save money on cleaners, and keep the look of your stainless steel railings like new with minimal maintenance for years to come with one simple application.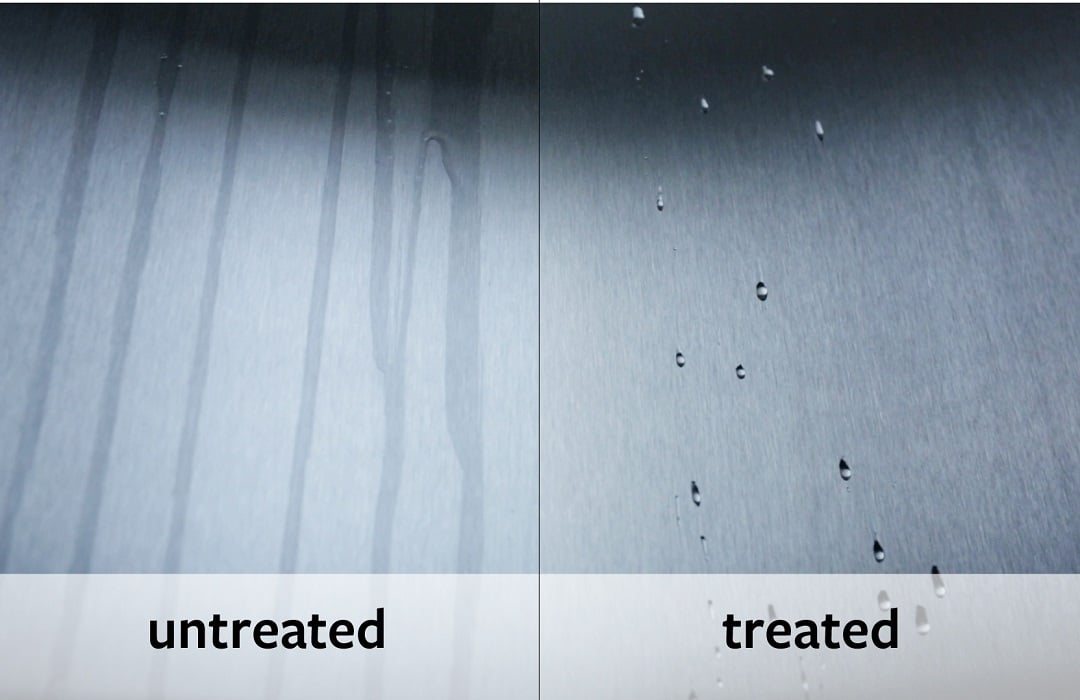 See the difference
A single application makes dirt and stains much easier to clean. EnduroShield continues to be specified by leading architects for application on both residential and commercial developments to protect stainless steel surfaces and reduce maintenance time. The difference between untreated stainless steel and treated stainless steel becomes more and more apparent as the surface ages, showing the treatment's exceptional long term benefits.
Highly durable
EnduroShield chemically bonds with the stainless steel substrate and forms an invisible protection that can only be removed by abrasion. The coating is resistant to UV degradation and as there is no film formed, the coating will not breakdown or become patchy over time. EnduroShield comes with genuine 3-year limited warranty for both professional and DIY applications to new or existing stainless steel surfaces.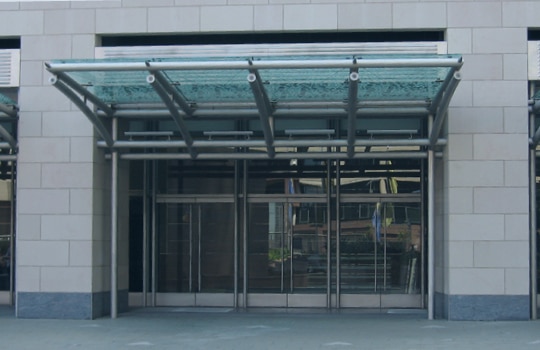 GOT A QUESTION?
Our team would love to help you with any questions you may have.