EnduroShield partnerships
EnduroShield® is a world leading manufacturer. We supply to glass fabricators, distributors, applicators, and retailers in more than 40 countries with a proven track record of over 10 years. The demand for easy clean surface coatings continues to grow at an exponential rate as new advances in technologies are allowing for exciting product developments. As an industry innovator, EnduroShield is recognized as being at the forefront of this technology. Architects, developers, and consumers are increasingly specifying EnduroShield on residential and commercial projects. We are proud to be a growing global brand and value partnering with businesses looking to provide quality products to their customers. Partner with us today.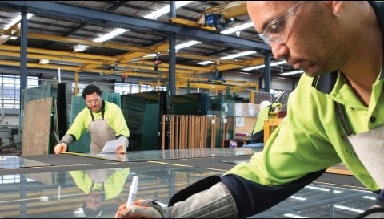 Certified glass fabricators
By providing a unique value-add solution, EnduroShield enables glass fabricators and processors to differentiate themselves from the competition and produce products that provide great value to their customers. We have also engineered systems for application to streamline the use of EnduroShield products with ease, allowing vast scalability so any size of operation can benefit from EnduroShield.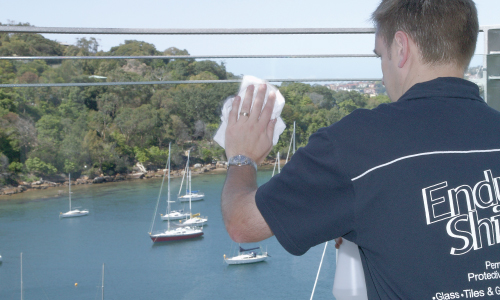 EnduroShield applicators are trained in the preparation and professional application of EnduroShield to suitable surfaces. EnduroShield is well suited to both large and small professional, service based businesses that are looking for products to compliment their existing service. There are no license fees and no exclusive territories. In becoming an EnduroShield applicator, you will be joining a network of successful businesses that have found EnduroShield to be a highly beneficial add-on or optional extra to their existing services.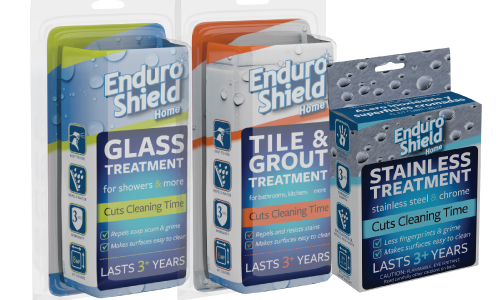 The consumer strength Do-It-Yourself product range provides home owners with an innovative easy clean DIY solution. Complete with cleaner, and protective coating, EnduroShield Home is provided with a 3 year warranty and is simply sprayed on and wiped into a clean surface! We support our retailers with dedicated account managers and customer service representatives, PR campaigning, and national TV advertising programs including HGTV. In store support includes point of sale counter displays, interactive demonstration spinners, brochures, posters, and sales videos.
WORK WITH US
For more information, reach out to our team.