ONYX Glendale Apartments – USA
ONYX Glendale Apartments in California proclaims itself as the prototype for 21st century living, offering luxury amenities such as a smart WiFi programmable thermostat, designer mecho shade window coverings, and surround sound speakers with WiFi streaming service. The pool deck is equally modern, enclosed by an Aquaview frameless glass pool fence that fits the contemporary, sophisticated look of the building.
The glass pool fence is also equally as smart; it is coated with EnduroShield easy clean glass protection. Using state of the art nanotechnology, EnduroShield delivers effortless maintenance for clear and unobstructed views year round. Glass pool fences coated with EnduroShield are more resistant to the corrosive environments around pools, spas and oceans, providing a seamless flow from indoor to outdoor space, with an especially clear view of all activities around the pool.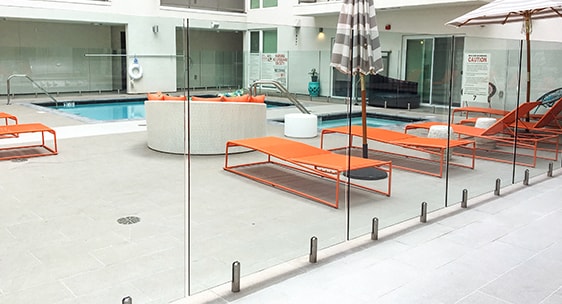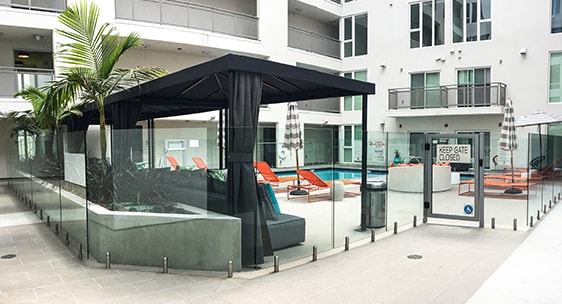 WORK WITH US
Want to collaborate with EnduroShield? For more information, reach out to our team.