How to clean solar panels and maximize performance
EnduroShield® is the solution for how to clean solar panels. EnduroShield is an invisible non-stick treatment for all glass surfaces. Using state of the art nanotechnology, EnduroShield anti-soiling coating acts as a permanent* shield to seal the porosity of the glass, allowing contaminants to reside on an easy to clean protective coating. At only two molecules thick, EnduroShield is an ideal solution for solar panels as it assists to keep the surface cleaner for longer and allows UV light to pass through without interference, ensuring maximum performance of the panels is maintained.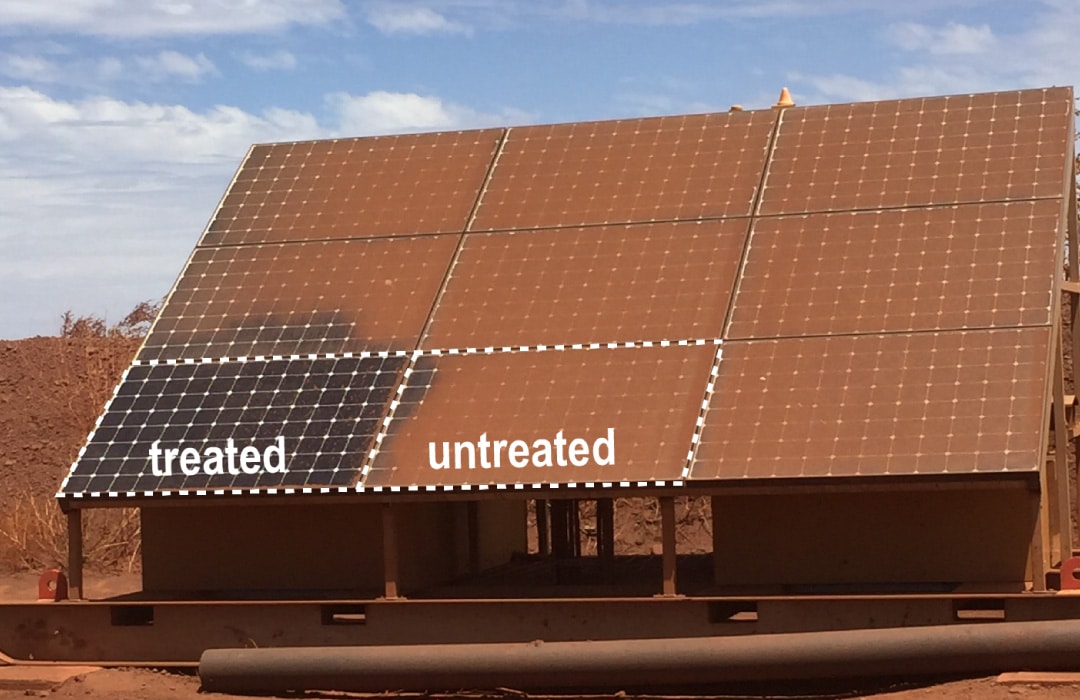 Solar panel testing
In-field testing was undertaken on solar panels used to power a wireless mesh communication network at a large iron ore mining site. Testing showed the treated panels remained cleaner for longer between cleans compared to untreated solar panels and did not reduce the light transmission passing through the treated glass to the solar cells. EnduroShield treated solar panels have the potential to reduce the cleaning frequency and cleaning time of the solar panels. The easy clean, anti-soiling attributes that the treatment provides means that even in extremely harsh environments the glass panels will resist etching. These results could lead to water, fuel and labor savings which are at a premium on a mining site, and assists in helping to prevent the future need for solar panel replacement.
Application
EnduroShield is the solution for how to clean solar panels. EnduroShield is ideally suited for applying to glass solar panels; the perfect partner for a collective contribution to a greener environment by eliminating the need for harsh chemical cleaners and minimizing water usage.  The treatment can be applied in factory to glass solar panels before installation or in-situ by professional certified applicators. The product is a clear liquid that is sprayed on and polished into the glass, creating an ultra long lasting bond that is both water and oil repellent. The invisible coating protects the glass surface from deterioration overtime and reduces both the frequency and time spent cleaning.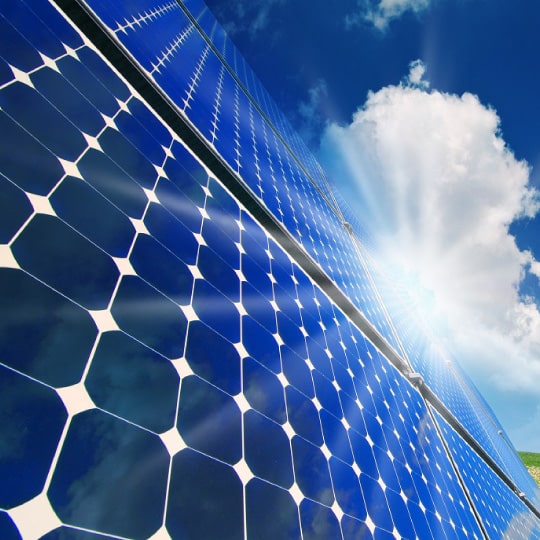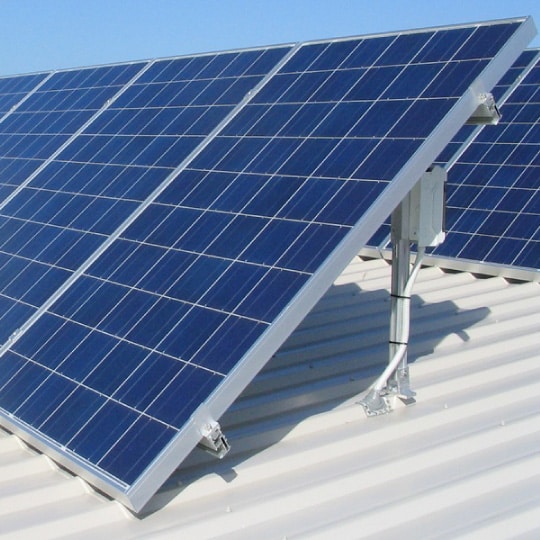 Exceptional benefits
◊ Helps keep solar panels cleaner for longer betweeen cleans
◊ Superior protection against staining & corrosion
◊ Once only application lasts years
◊ Revitalizer products not required
◊ Suitable for new & existing panels
◊ UV stable & eco friendly
Warranty
Extensive testing has proven EnduroShield to last beyond 10 years, enabling a genuine 10-year limited warranty* on all new glass surfaces when professionally applied with EnduroShield. A 5-year limited warranty is provided for application to existing glass surfaces when professionally applied. A 3-year limited warranty is provided with our do-it-yourself kits, however this does not mean the coating will stop working after this period. *Based on 10 years of simulated normal use and certified by TÜV Rheinland, Germany.
From the experts
"Life test conditions carried out on the EnduroShield coated glass was conducted at 85C and 85%RH. This was carried out for 2000 hours. There was no observable decay of the surface of the glass. The glass was placed in a solar simulator which approximated 4.5 years in the field. No surface degradation was observed. I see a definite plus to using EnduroShield on our glass panels".
J.Norman – R&D Engineer
Origin Energy, leading Australasian energy provider
GOT A QUESTION?
Our team would love to help you with any questions you may have.